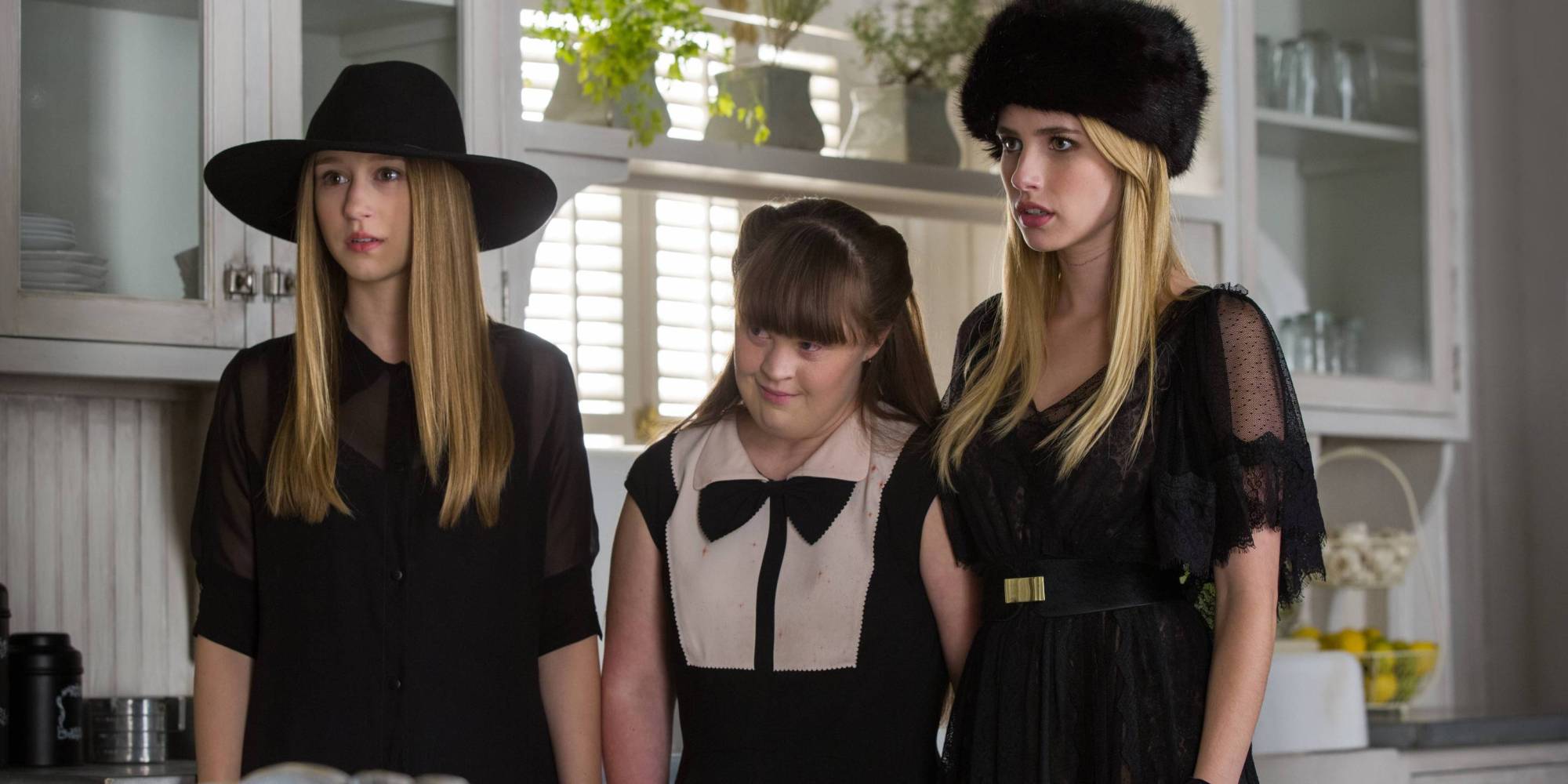 I have seen every season of American Horror Story in order, but I would not have considered myself a fan until the release of the third, Coven. It does not surprise me that a season dedicated to a young, female audience has had such an impact on urban and high fashion. Occult, Wicca, and Goth fashion trends have been around since the 90's, but black on black is finally back.
"Now, witches are getting another crack at dominance. And I think that's a good thing — particularly for the
young girls and women who are the primary audience for these shows. Unlike the female leads in most vampire stories, women in witchcraft stories are typically depicted as strong, capable characters. They might not always be noble, but they're certainly not weak or passive characters who sit on the sidelines while the men take charge." -Megan Gibson
Personally, I am fond of Black clothing; it is flattering on virtually everyone. Also, I never have to worry what color of bra I am wearing, and if it will show through. Versatility, people! Black matches everything, including black, right? Unif, my
Supreme
choice, has a large collection of clothing inspired by witch craft.
Unif Clothing
Coven Dress
Wiccan Dress
Wiccan Kimono
Confession Boots
Other Favorites
Property of Salem Witch Top
Pussy Power Valfre Crew
Free People
Clipperton Fedora

Men's Wear
Stretch Poplin Shirt with
Reversible Tie
Night Time Inside Out Vest
Stop Following Me Jacket
Shop Black