Since it is that time of year, I figured I could make a small collection of dorm must-haves for my graduated friends, and anyone planning on going to college. I will try to list them in order of importance, because every good college student needs structure and the ability to prioritize, in order to balance out irresponsible decision making (a.k.a. Fun).
1. Shower Caddy
I figured I would start with the obvious. Shower Caddies are so important for carrying, storing, and keeping your stuff away from other. Having your stuff hanging in the shower is now a long lost luxury, sorry friends, but a shower caddy defiantly makes dragging your stuff back and forth from the shower room a little more convenient.
2. Shower Shoes
Seriously, invest in a cheap pair of flip flops for the sake of your feet. Even though you are in a shower, that does not mean the floor is clean. It is not unusual to find algae, mold, fungi, and urine on the floor of a public shower. All can transfer from the floor to your feet. Cringe! Here is a picture for my UNL homies.
3. Elastic Towel or Robe
The thing I love about these towels is that they will not foll off like traditional towels. Whether you are a guy or a girl, this will work great. If not, buy a fuzzy robe that will keep you warm on your long walk back to your dorm room. There is nothing I hate more than being wet and cold. Either will work, and you don't have to worry about it falling. How embarrassing, right?
4. Laundry Bag and Quarter Jar
Laundry bags make a great alternative for baskets. Laundry baskets are open and take up too much space in a dorm room. Pair your laundry bag with a jar to drop spare change in, so you aren't scrounging for quarters when laundry day rolls around.
5. Storage Bins
Space is an issue. You have multiple people per room, and I can assure you it is not a big room. A very inexpensive solution is to buy tubs to slide out from under a bed, like the ones your mom uses to store toys in. You have instant clothing storage that is easily accessible. And, if you are particular, they come in all sorts of colors!
6. Wall Hooks
There are a million uses for wall hooks. You can buy really great ones that stick on and remove seamlessly. I would uses these for my jewelry, except for the fact that I have too many accessories. If you are anything like me, I would suggest buying a large cork board and hanging your jewelry on pins. I have been using this approach for a long time, so I know it rocks. I would also suggest attaching a hook by your dorm for keys, to avoid locking yourself out. I can be a long wait if your roommate is conveniently in a class.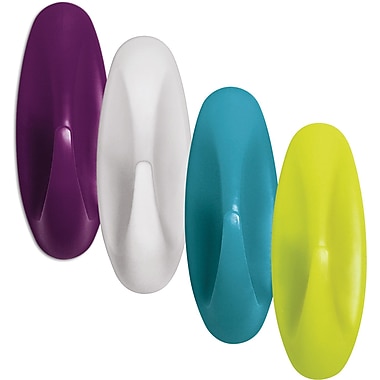 7. Clothing Rack
This one is for my soul sisters who also take pride in their floor-drobe. Your closet space is limited, not just in dorms, but everywhere. If you have a serious need to bring all of your clothing to college with you, for the sake of your roommate, buy a clothing rack. They even fit well under a lofted bed. The racks are typically easy to assemble, and they vary in prices.
8. Scentsy Pot
If you are a guy, or you know a guy who is leaving for college, buy him a wax warmer! I'm not playing around, I know what boy smells like. Imagine two of them in one room. They make plenty of scented wax melts that do not smell like freshly spruced girl; pine for example. No guy should be ashamed of his right to fresh air. I'm only teasing, but this is truly a great gift for any dorm dweller. It also duels as a night light! Awww, hooot!
9. Coffee Pot
You need this whether you like coffee, or not! Thank me during finals.
10. String Lights
These lights are super cheeky, but I thought it was a funny sentiment. I love night lights, and they make great room decor even in the day. You can buy a light timer, so you never have to flip a switch! I would not advise these lights, though.
Good Luck in the Future Freshmen!
Xx,
Maddi